Maxfield Returns in the Stephen Foster
Author: Chris Adams
Published: Wednesday June 23, 2021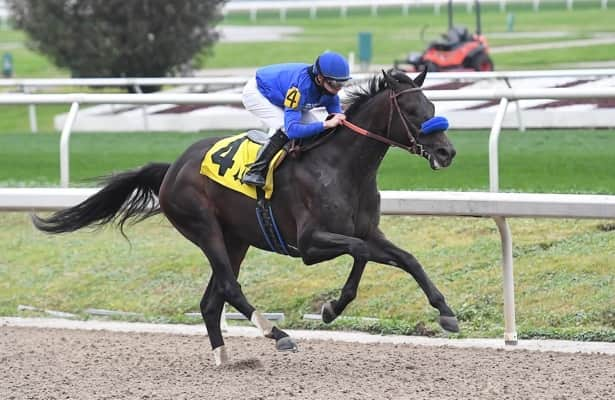 The Stephen Foster is a Grade 2 race run at 9 furlongs on the dirt at Churchill Downs. The race is part of the "Win and You're In" series that earns horses a chance to run in the Breeder's Cup at year's end. This year's field includes an interesting mix of colts that will likely aim to use this as a stepping stone to the Breeder's Cup Classic race at Del Mar.
History of the Race
The race is named for the composer of "My Old Kentucky Home" which is played and sung before the Kentucky Derby at Churchill Downs each year.
After debuting in 1982 as a handicap race, the event quickly gained popularity and achieved graded status just 6 years later. During its time as a graded stakes race it has been a Grade 1,2, and 3 event. It currently is a Grade 2 race.
The race has produced 4 horses of the year and 5 Breeder's Cup Classic winners including Curlin in 2008 and Gun Runner in 2017.
Race Analysis
This year's race features an interesting blend of horses. Many of the probable runners are coming off of significant layoffs. The challenge for the handicapper is determining how talent, rest, and fitness coalesce to produce a winner of the race.
Handicappers would be wise to pay attention to the way the track is playing. American dirt racing almost always favors horses on or near the lead. However, the last couple of weeks at Churchill have magnified that advantage. Couple that with the fact that track superintendents like to have the track souped up for big days and finding the horse on the lead could lead to cashing tickets at the window.
The Contenders
At the writing of this article the field has not yet been drawn for the race. All entries are listed as probable based on connections intentions.
Maxfield

is likely to be the favorite in the race. The horse is 6 for 7 lifetime, has never been out of the money in his career, and has shown the ability to be versatile in his running style. If he brings his A game, he may be tough to stop in here.

Silver Dust

is trained by Bret Calhoun. This 7 year old has danced a lot of the big dances, but always seems to be a cut below the horses he encounters. He is coming off a win at this distance in his last out where he won the Grade 3 Ben Ali at Keeneland.

Warrior's Charge

goes out for Brad Cox. It's hard to leave Cox's horse off your tickets in 2021 as he has been on fire this year. To find his way to the winner's circle this horse will have to rise out of what is pretty muddied form at this point.

American Dubai

has been knocking his head against a wall in listed stakes and allowances races. To find the horse's last victory you have to go back to his debut in November 2015. It could take a miracle for him to hit the trifecta in this one.

Visitant

started his career in California back in 2019 before making the switch over to the east coast in 2020 and 2021. Although the horse has 6 wins, all 6 have come over the ground at Turfway Park or Golden Gate Fields. Both tracks use synthetic surfaces instead of the dirt that is used at Churchill. His last race was a second place finish at Churchill in a Grade 2 stakes so maybe it is more about lack of opportunity than lack of ability.

Empty Tomb

is trained by Mike Maker for the famous Three Diamonds Farm. This is another one that seems like he may be in a bit too deep. He has a victory at Belmont in 2020 but that was against optional claimers. He runs against much better opponents here.
Using DHP Tools to Handicap the Race
The Daily Horse Picks speed and pace bias tool shows that pace designations do not matter nearly as much as speed. According to the data for 9 furlong races on dirt all pace designations fall between 17 and 23 percent suggesting that the distance plays pretty fair.
Speed designations however, are not so evenly distributed. In the races sampled, horses with "Fast" or "Fastest" designations won 67% of the races. Interestingly enough, the greatest percentage of "Fastest" winners were either "Leaders" or "Deep Closers". When other pace designations won the races they were most successful as "Fast" speed designations.